Why hello, fellow security-minded people.
The trusted audit solution for web3 projects.
Secure your code, increase confidence
Find more vulnerabilities, faster than any other auditing method, before they make it to production. Code4rena is designed to protect your project and community by providing access to the best security researchers and smart contract experts in the world. Instead of the typical 2 or so auditors that might look at a codebase in a traditional audit, Code4rena brings in an average of ~100 whitehats.
Leading projects choose Code4rena audits.
Rigorous evaluation
The more pairs of eyes on your code, the better. Code4rena Open audits bring in hundreds of security experts each time, with their key focus being identifying vulnerabilities that could compromise security.
Diverse perspectives
We all know that confirmation bias is real. Code4rena Open audits gather security experts from various backgrounds, all with a fresh perspective. This produces diverse insights and innovative solutions.
Transparency and trust
Instill confidence in your users. Code4rena Open audits are completely transparent, allowing you to build trust with your community by demonstrating your commitment to security.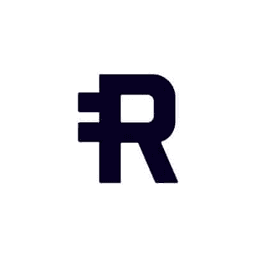 "With C4, it's like an order of magnitude improvement over other ways of doing audits. The number of bugs, the degree to which I was convinced people had looked into the code and found everything to be found, was much higher due to the engagement, the variety of things reported, and the incentive mechanism"
—
Reserve Protocol
Leading crypto projects choose Code4rena.
There's a reason why.
The Code4rena audit process.
01

Initial consultation

Starting from scratch, Code4rena works collaboratively with your team to understand your project, goals, and specific security concerns. This helps tailor the audit offerings to your unique requirements.

02

Comprehensive analysis

Through one of the various offerings, Code4rena experts conduct a thorough examination of your codebase. Potential vulnerabilities are identified, weak points uncovered, and risks highlighted.

03

Risk categorization

As part of the QA and Judging processes, the severity of each issue and its potential impact on your project is outlined. At the end of the process, you will receive a consolidation of these in an audit report.

04

Actionable recommendations

In this report, clear and actionable mitigation recommendations are provided. You can take these recommendations to prioritize and address accordingly.

05

Ongoing support

Code4rena's commitment to your project's security doesn't end with the finalization of your original audit. Through offerings like Test Coverage, Mitigation Reviews, and more, our experts are available to provide additional guidance and assist you in the implementation process.